The Site Text function is used to specify the text that appears on the screen:
At the end of a response. This record has a Text Type of "Response Complete". If the Feedback report is immediately available to the respondent, the text will appear above the button.
On the end-user version of the Cohort Initiations screen. (read more on Cohort Initiations)
On the end-user version of the Cohort Respondents screen. (read more on Cohort Respondents)
On the dialogue box when trying to save a response after the time is expired (for timed assessments only).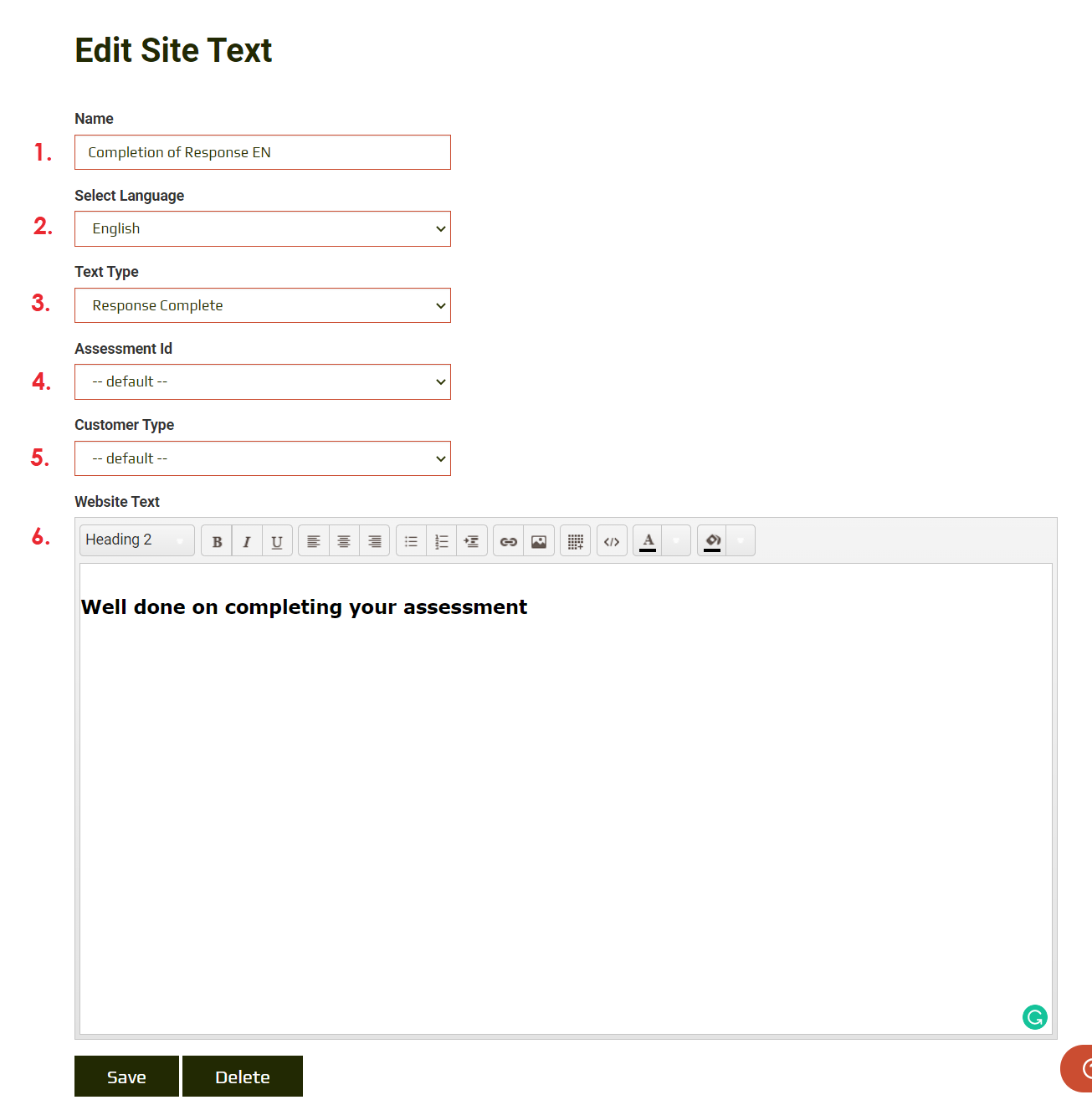 Name. The name is only used by you to identify this Site text, except for Cohort Initiation and Cohort Respondent types where it is used as the heading for the text displayed.
Select Language. The Language is only specified if Multilingual assessments are in use. Otherwise the language will be left blank.
Text Type. The Text Type will be:

Response Complete
Cohort Initiations
Cohort Respondents
Response Time Expired
Assessment Id. If you have unique text for an assessment, select the assessment here.
Customer Type. If specific Site Text is required for a particular Customer Type, the Customer type is specified here. Otherwise the default entry is selected.
Site Text. Enter the text that should appear (in the language specified, if applicable), using the formatting tools available (includes the ability to include images which should be saved to the graphics table with a type of Assessment Body.