Languages only need to be specified if assessments and responses will be completed in languages other than English.  Any number of languages can be specified.
Languages are added and maintained using the lookup list function with a list type of Language.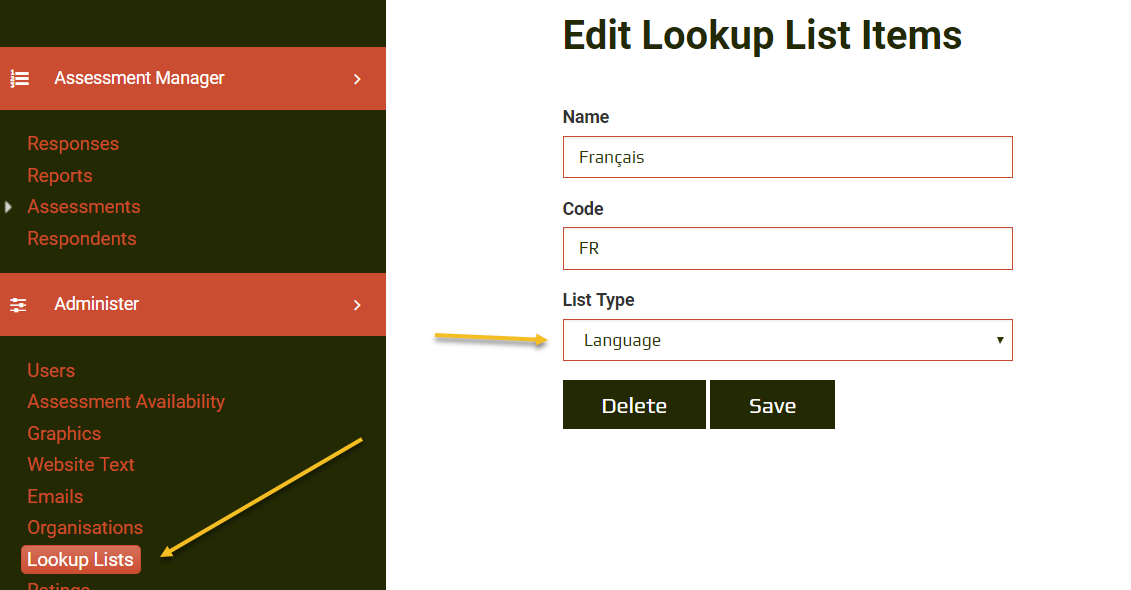 The Code can be any length but can not include spaces or special characters.
Once specified, Languages can be picked on Assessments, Website Text (for the last page of a response) and Translations (where labels are held).
We recommend that the language name is in the language of the reader and for the code you use the two or three charactor ISO codes.