Requires Okta account and knowledge of admin console, this is a guide for adding Brilliant Assessments as an Application to your Organisation, it is not an Okta tutorial.
From the Okta Admin console, expand Applications and choose Add Application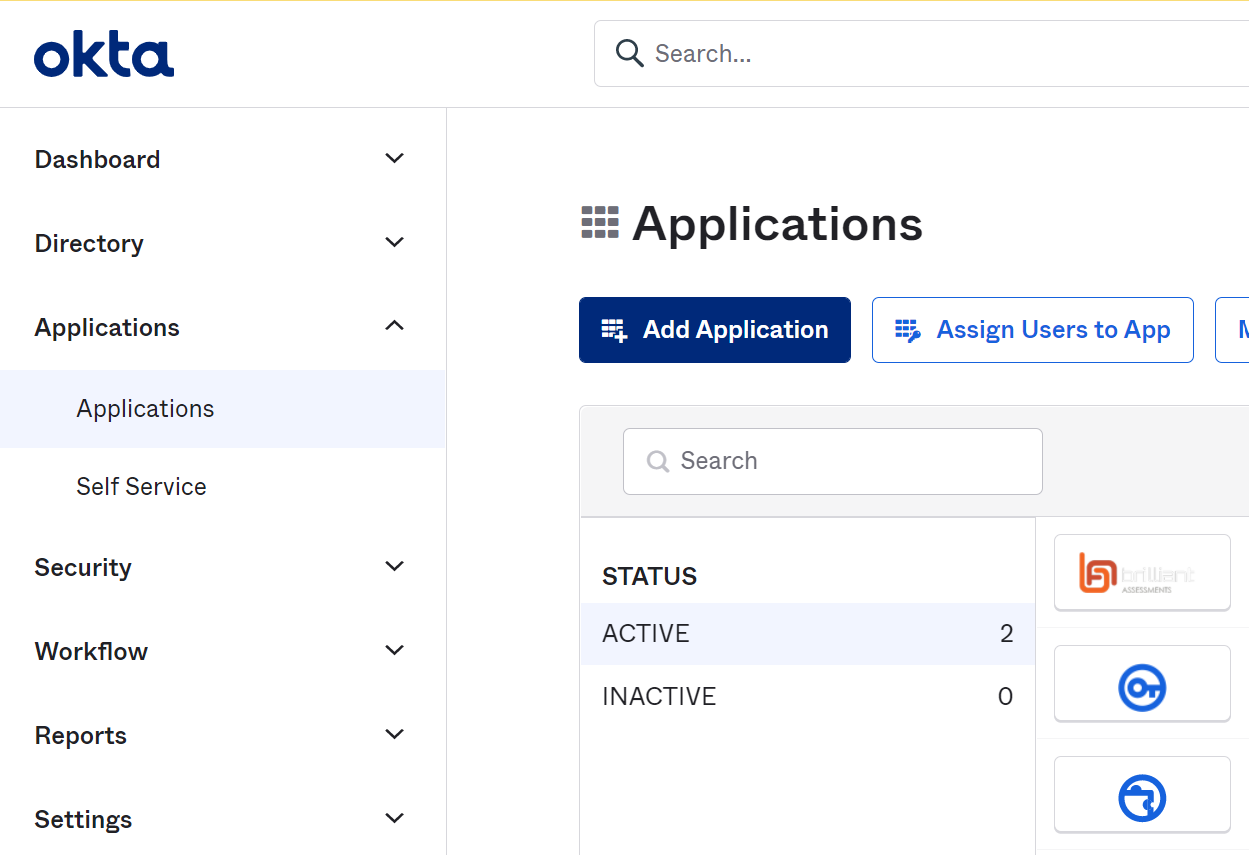 Select Create New App and then select Web / SAML 2.0 from the popup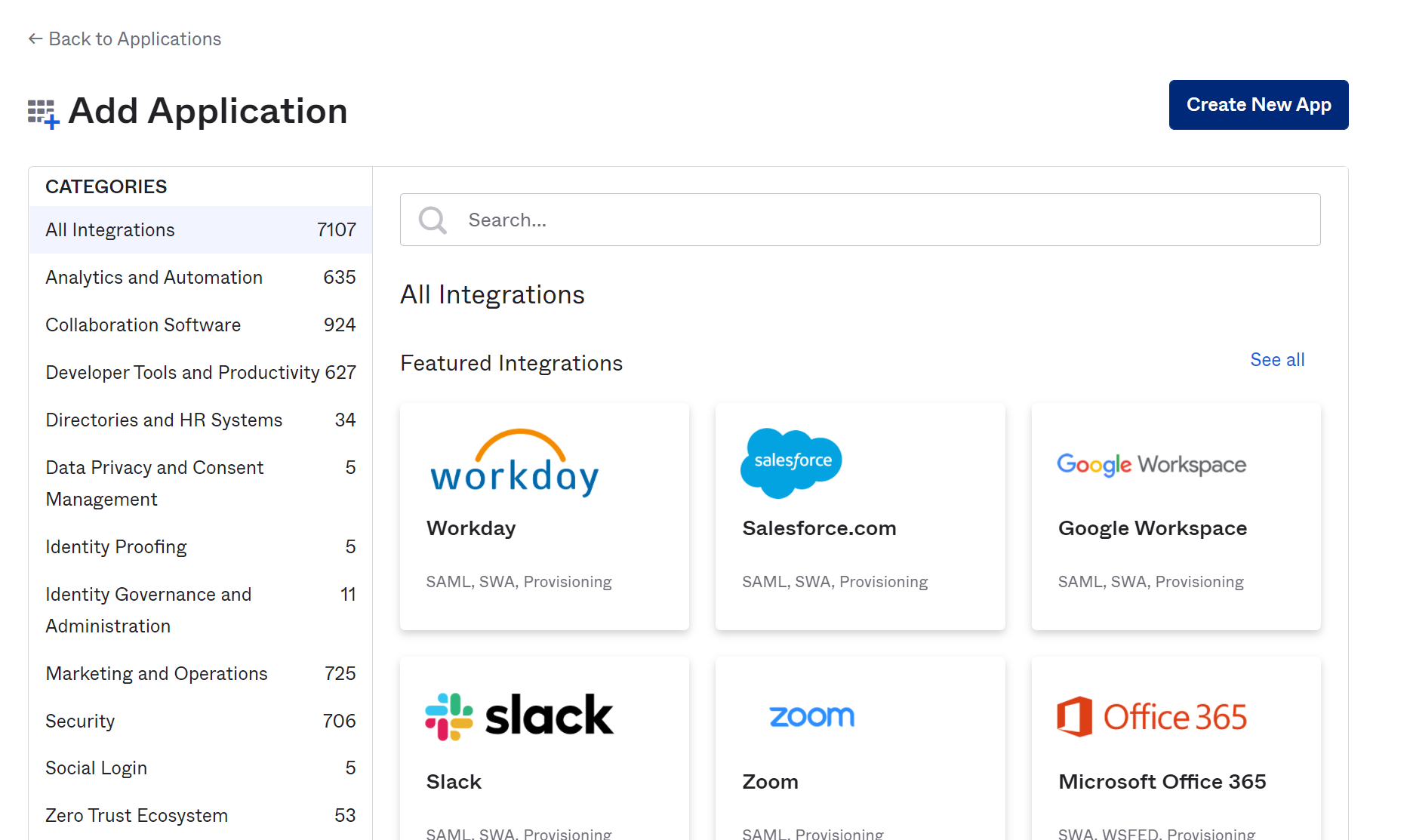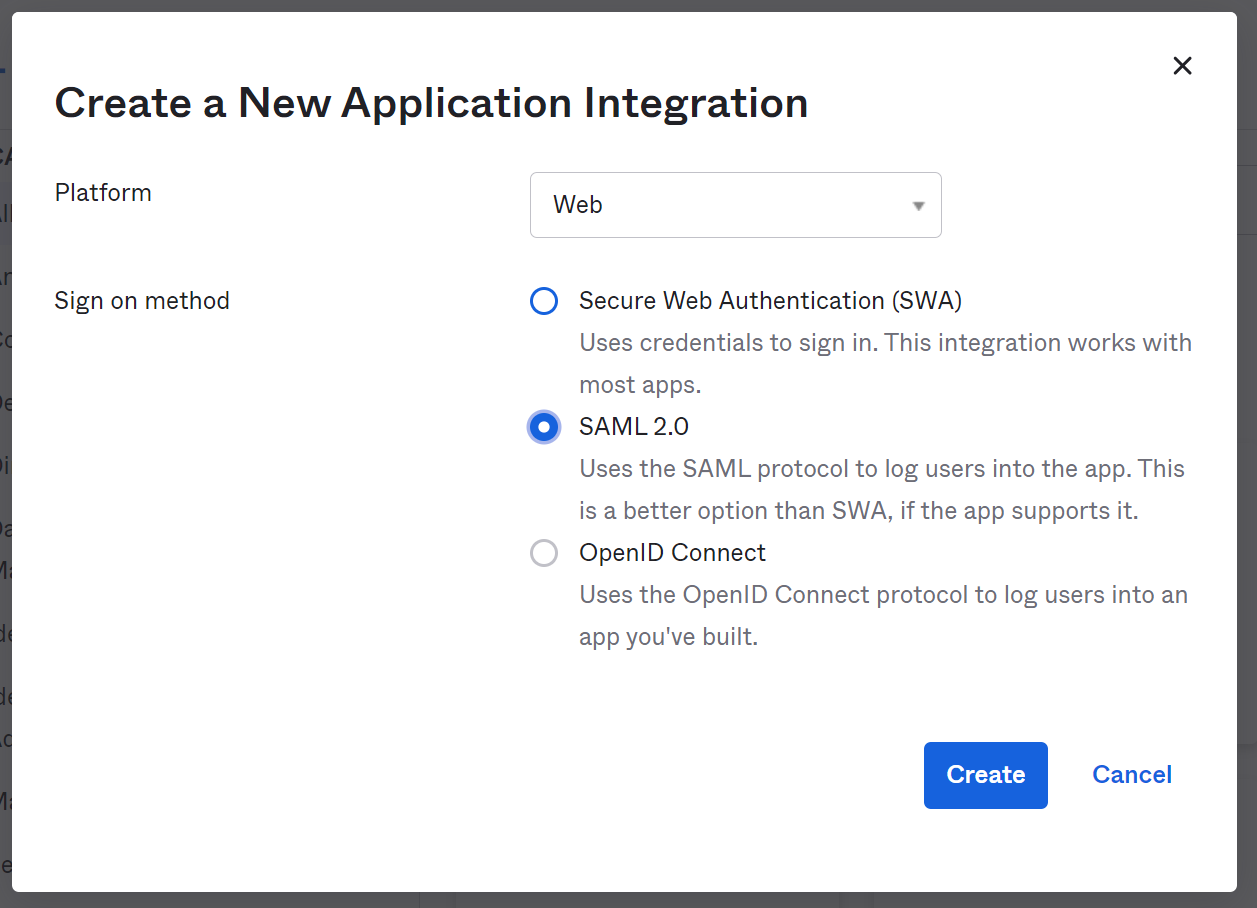 Under General Settings

Give the app a meaningful name, such as Brilliant Assessments
Optionally add your custom logo or download and use the Brilliant Assessments logo
Choose Next to save the settings and move to Configure SAML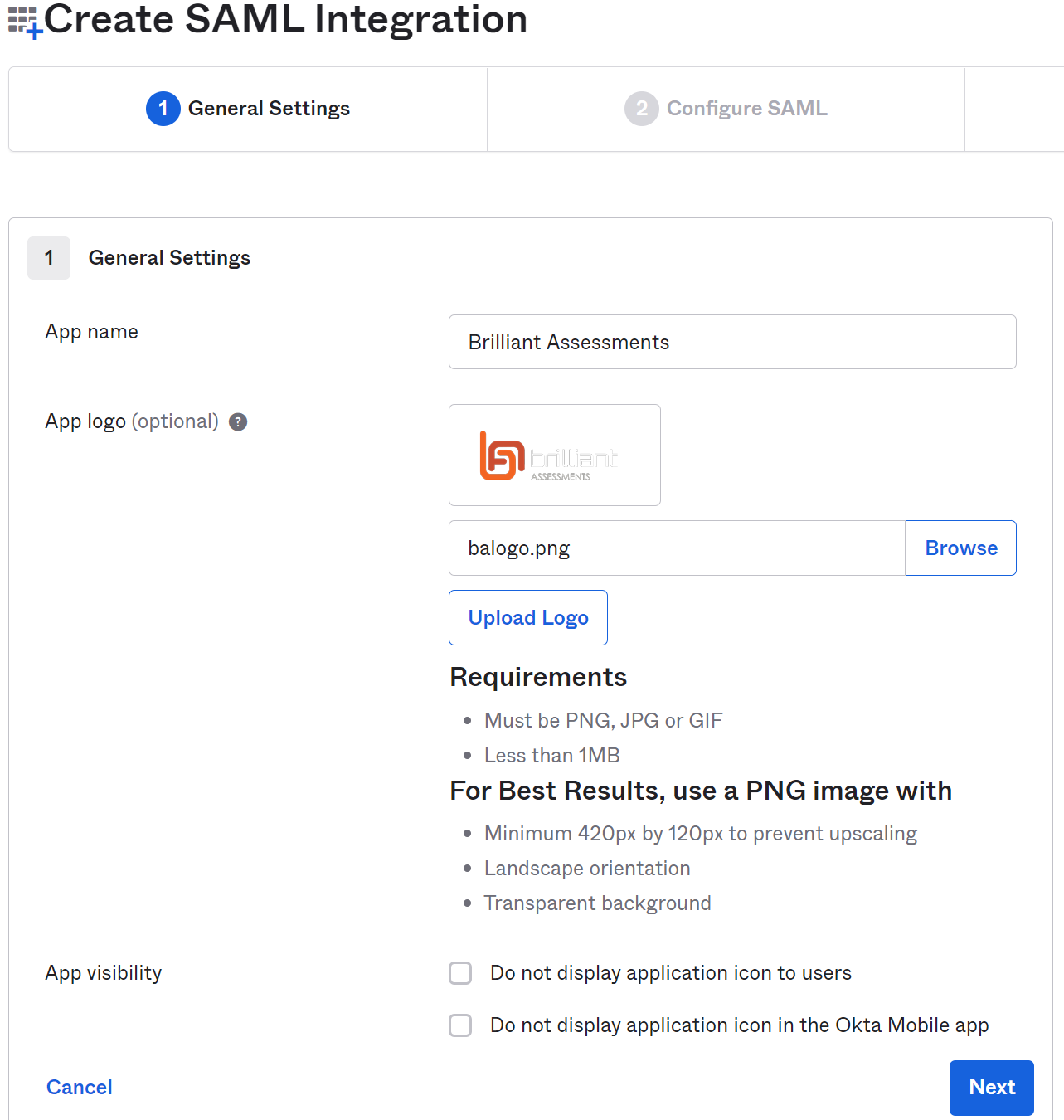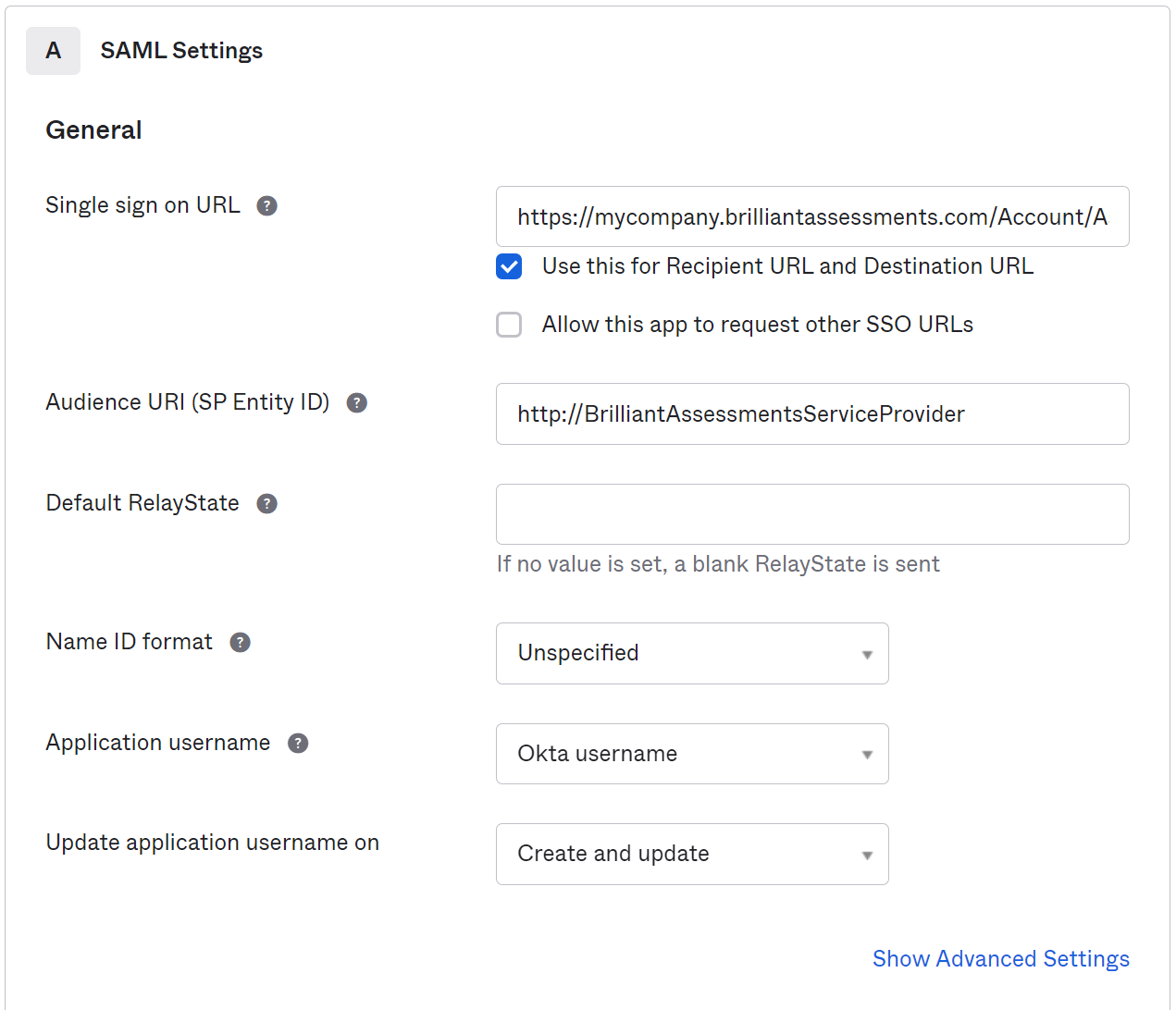 Add Attribute mapping for the following fields, this information is passed through to Brilliant Assessments. At a minimum we require email, it is nice for the user to provide Firstname and Lastname also as these can be prepopulated for them.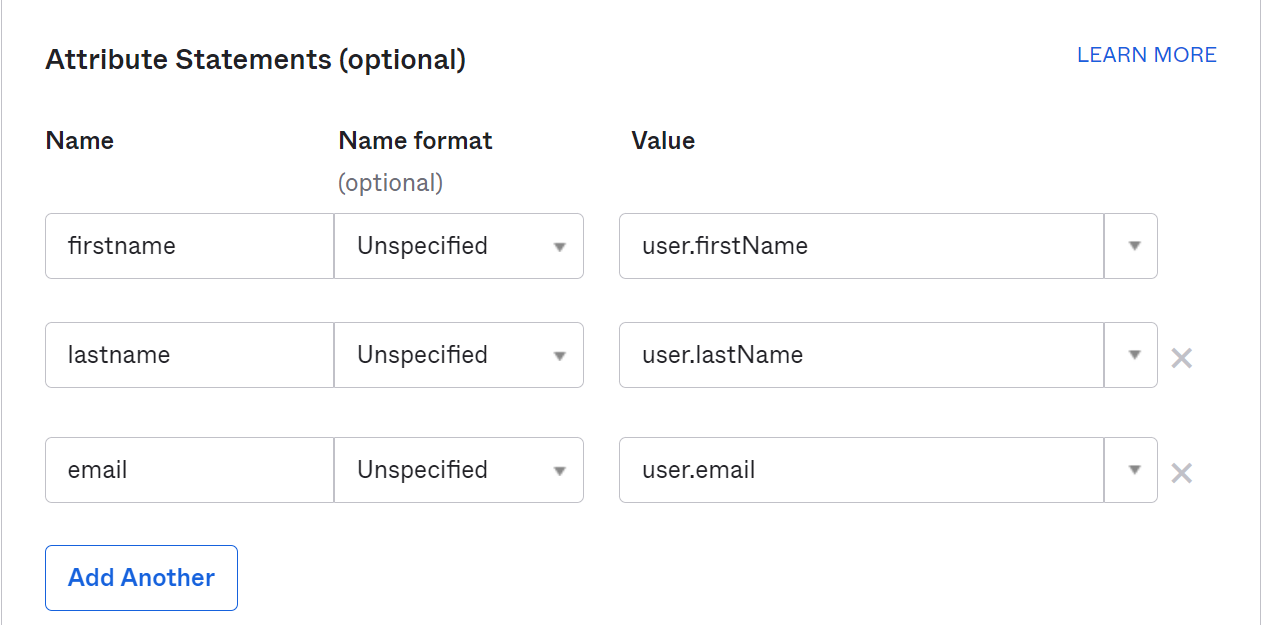 Scroll down, you may choose to preview the XML Assertion and save the file for later use. Brilliant Assessments will require this file if we need to trouble shoot any settings.
Select next which will take you to the Feedback tab, most of this information is optional feedback you can choose to provide to Okta. At a minimum you may need to select Okta Customer adding an app that requires SAML. Scroll to the bottom and select next to complete this section.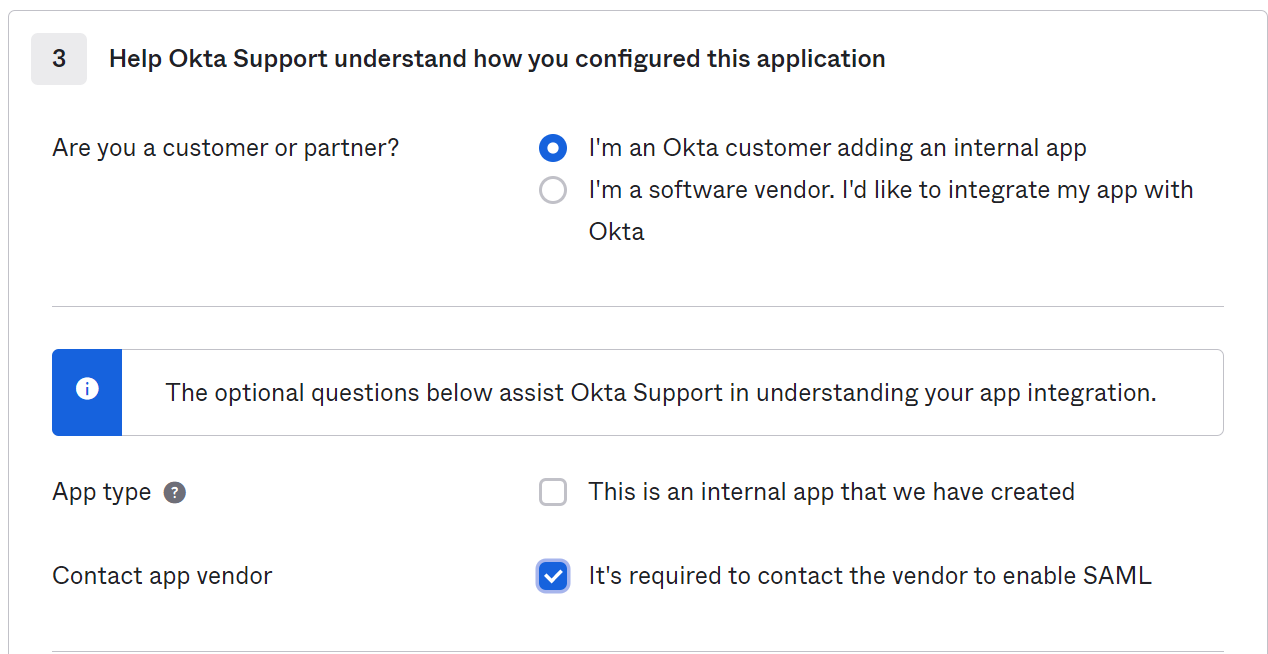 On the next page, scroll down to SAML 2.0 and click View Setup Instructions, we will enter these on the Brilliant Assessments Site Settings page.

Download the certificate from the Setting page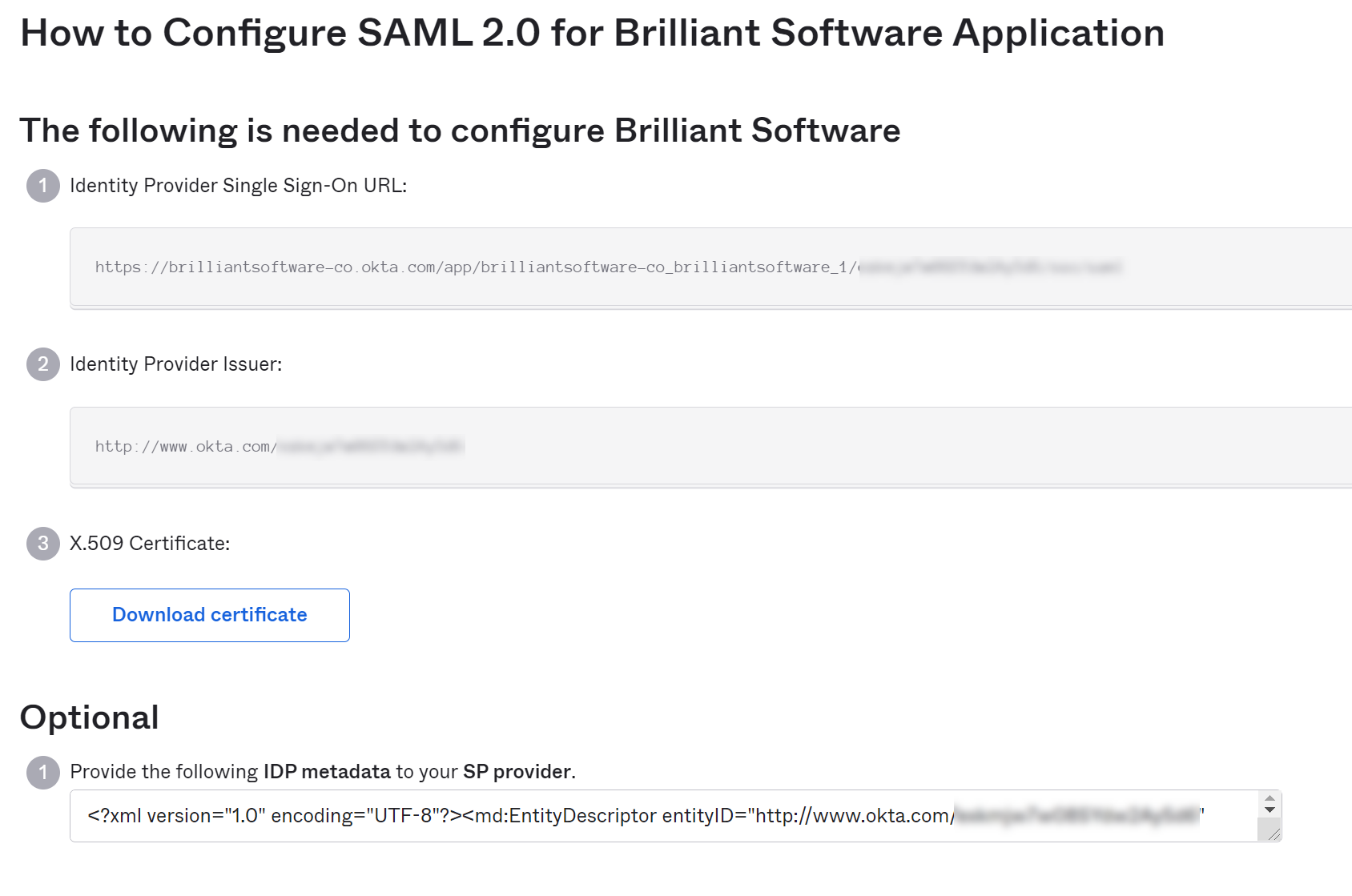 Open a new browser tab and login to Brilliant Assessments. On the left hand menu select Site Settings, then the SSO Config tab, enter the settings from your Okta SAML Settings page. You can provide the same URL for Sign on and Logout URL. Upload the certificate you downloaded above.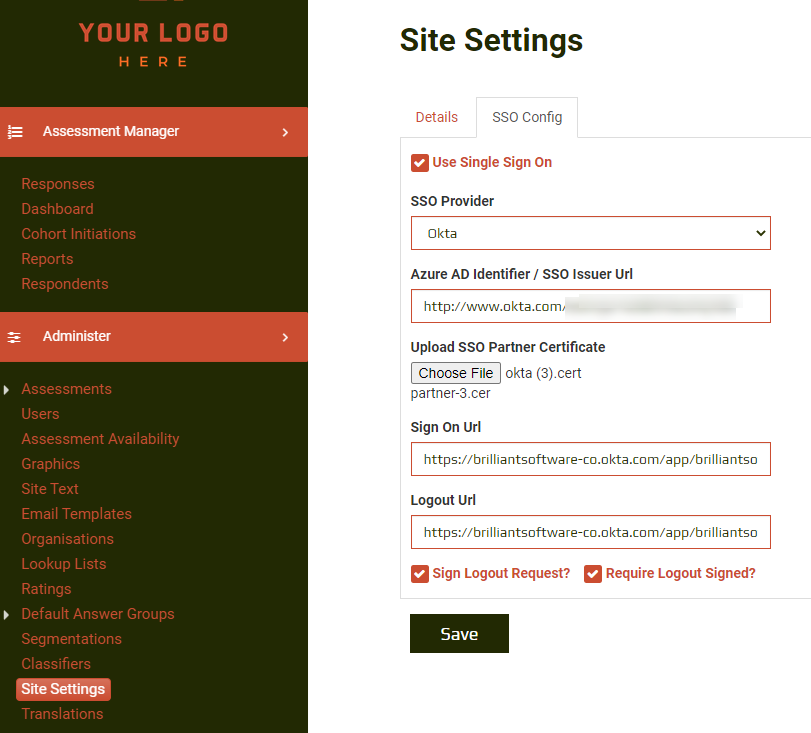 Back in you Okta Admin Portal, navigate to Assignments and add users as required, enable Self Service as per your Organisations Policy.
Now you can navigate back to end user dashboard and (if you have assigned yourself) you will be able to click the link to Login to Brilliant Assessments.