The Dashboard allows administrators and assessment managers to access summary data of the responses held in the system. For an assessment (or multiple assessments if they have the same structure) you can view summary graphs of
Responses by Status (completed, unanswered, started...)
Responses by Ratings
Responses by Respondents (limited to 1000 respondents)
Sections by Ratings
Sections by Respondents
Subsections by Ratings
Subsections by Respondents
Segmentations by Ratings
Segmentations by Respondents
Questions by Answer
For Assessment Managers they are limited to the responses and assessments they have been granted access to (on their user record). Graphs can be suppressed by taking options on the Site Settings if they are not relevant to you site (for example you don't use segmentations).
Filter Page
Results can be filtered by a range of criteria.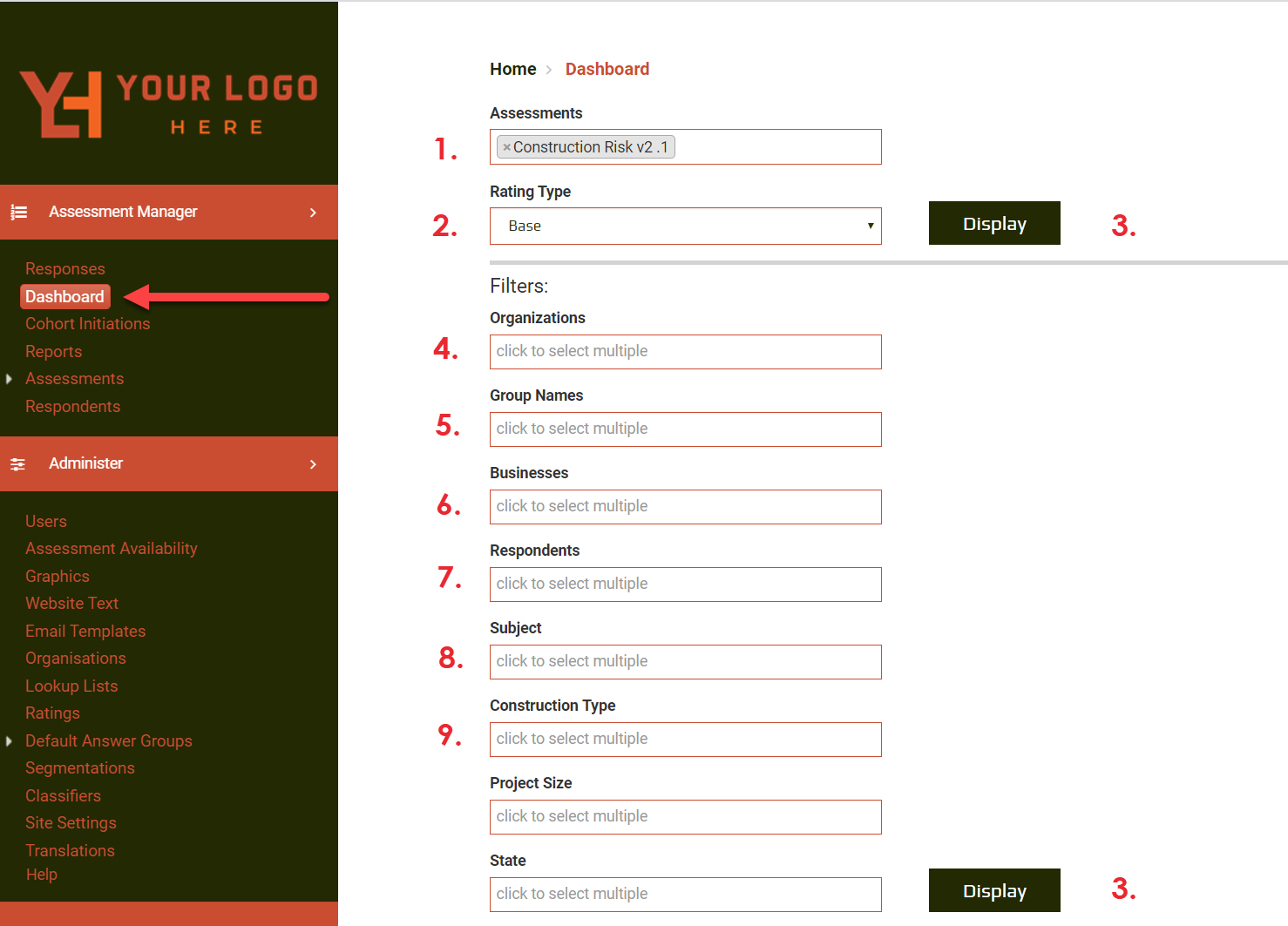 Assessment. Normally you would select one, but you may select multiple assessments provided they have the same structure. If two assessments are selected that have a different structure you will get unpredictable results.
Rating Type. Always Base unless you are using
Display Button. Either display button will display the graphs. If filters are specified they will be used regardless of which button is used.
Organizations. Filter by Organization.
Group Names. Filter by Group Name
Business. Filter by Business name on the Response record.
Respondent. Filter by Name on the Response record
Subject. Filter by Subject on the Response record (only available if Cohort Initiations is in use)
Classifiers. All classifiers for the assessment are available for filtering, provided that the question they are linked to has single choice answers. You can add classifiers to any question in the assessment that you may need to filter by (eg company size).
Response by Status
The response by status is the default first display, based on the selection criteria.
The Show Drop Down list gives access to:
Response
Sections
Subsections
Segmentations
Questions
The Split by dropdown options differ the data being shown
Status (responses only)
Ratings (all but Questions)
Respondents (all but questions, limited to 1000 respondents)
Answers (Questions only)
After changing the options hit the Display Button. Use the Filters button to return to the Filters screen. use the Print button to produce a PDF of the current display.

Response by Rating

Response by Respondent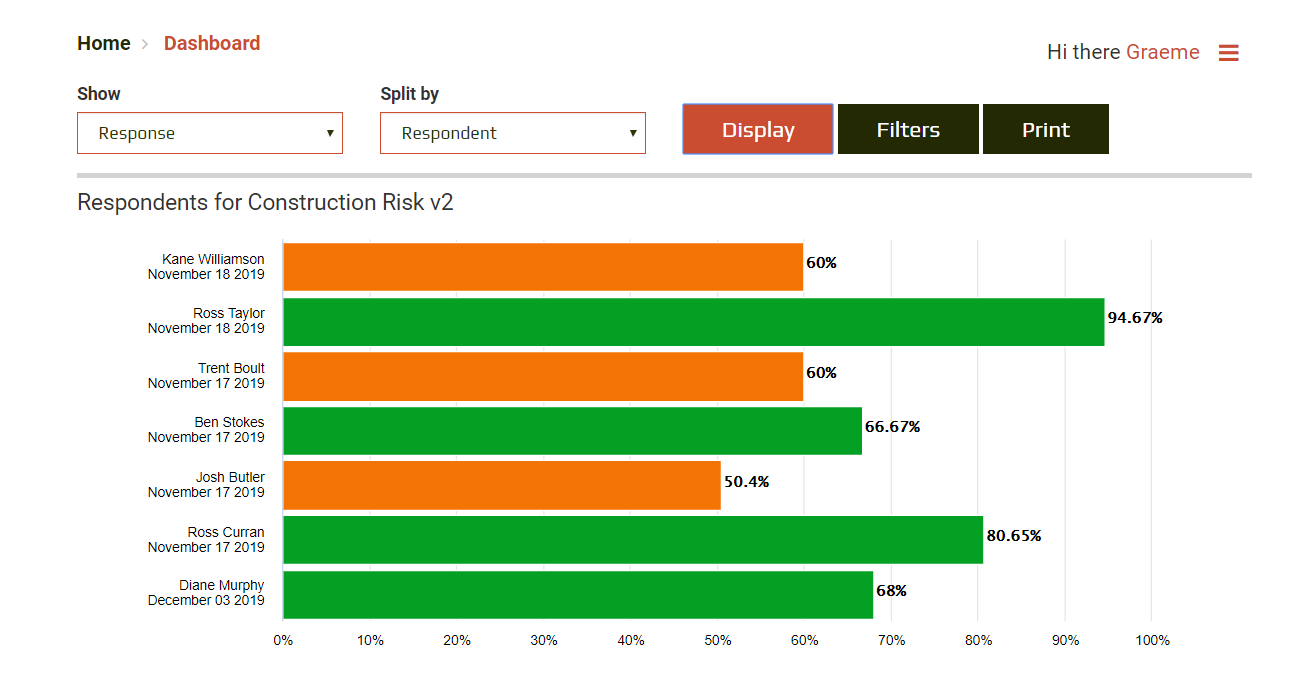 Section by Rating
Subsections and Segmentations by Ratings have the same information at that level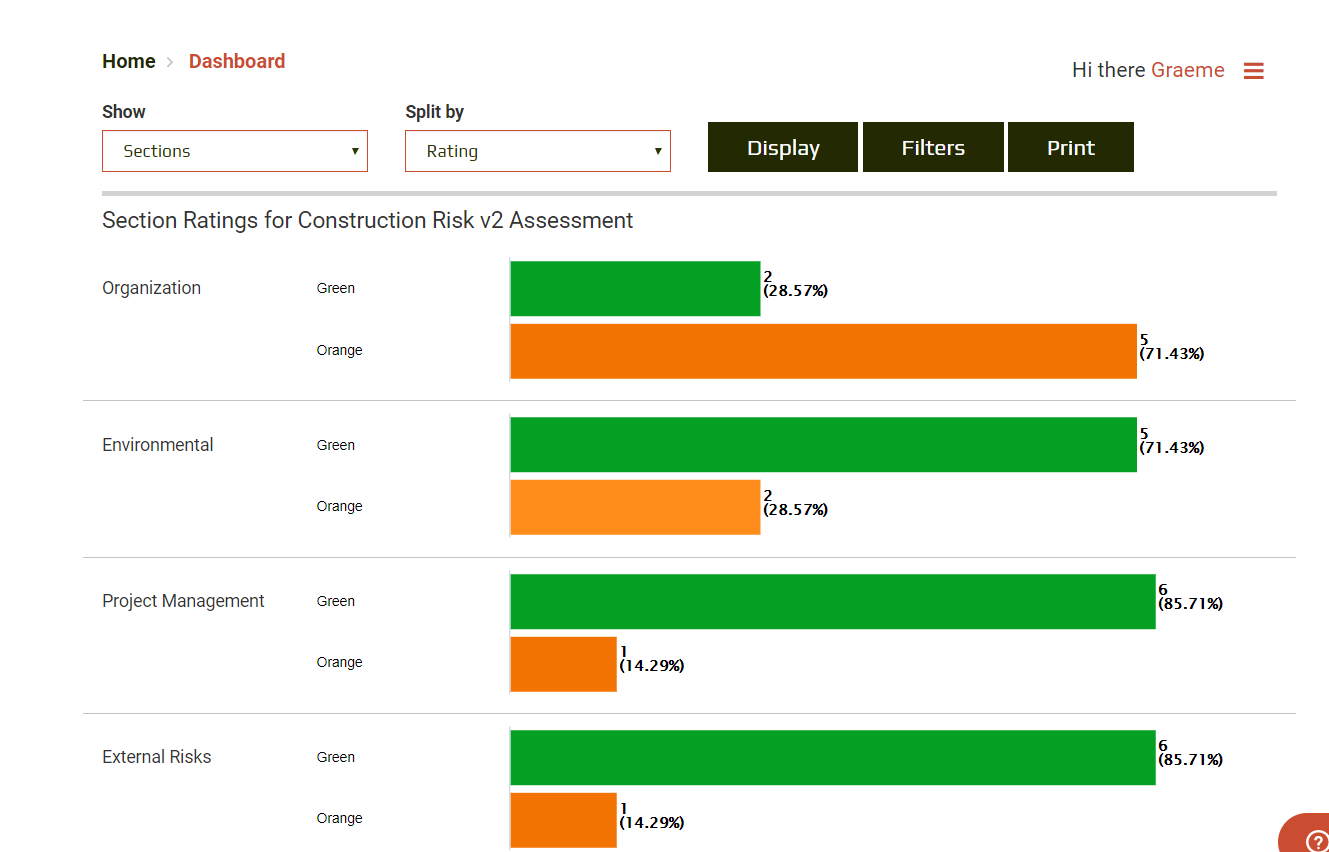 Sections by Respondent
When displaying by Respondent a single section must be chosen
Subsections and Segmentations by Respondent have the same information at that level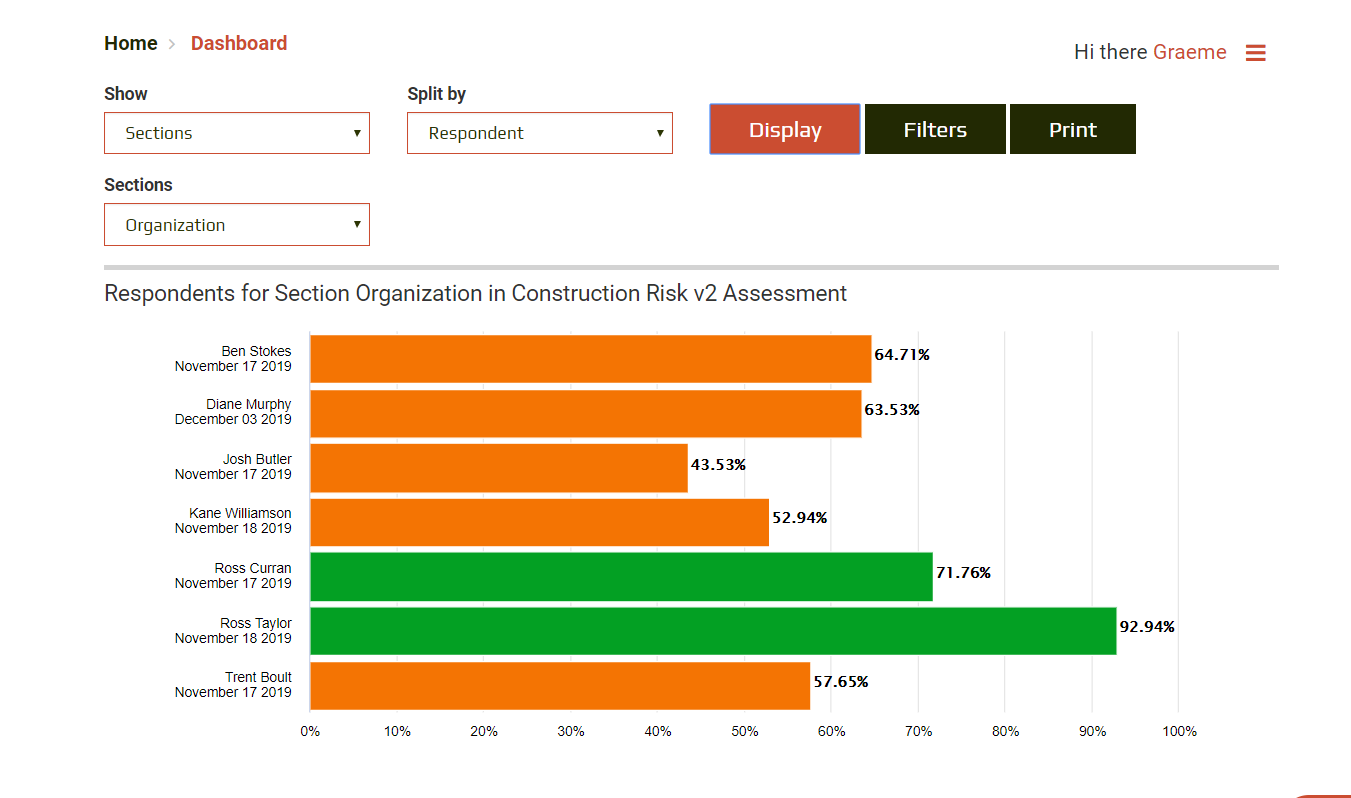 Questions by Answers