This article assumes and requires knowledge of working with the Azure Portal and Active Directory.
At some points Azure may prompt you to Test the link, please wait until you have completed all the steps in this guide.
Login to your Azure Portal and navigate to Active Directory.
Select Manage Enterprise Applications.
Select New Application -> + Create your own Application
Give it a meaningful name, such as Brilliant Assessments

Choose the Non-Gallery option
Select the Create command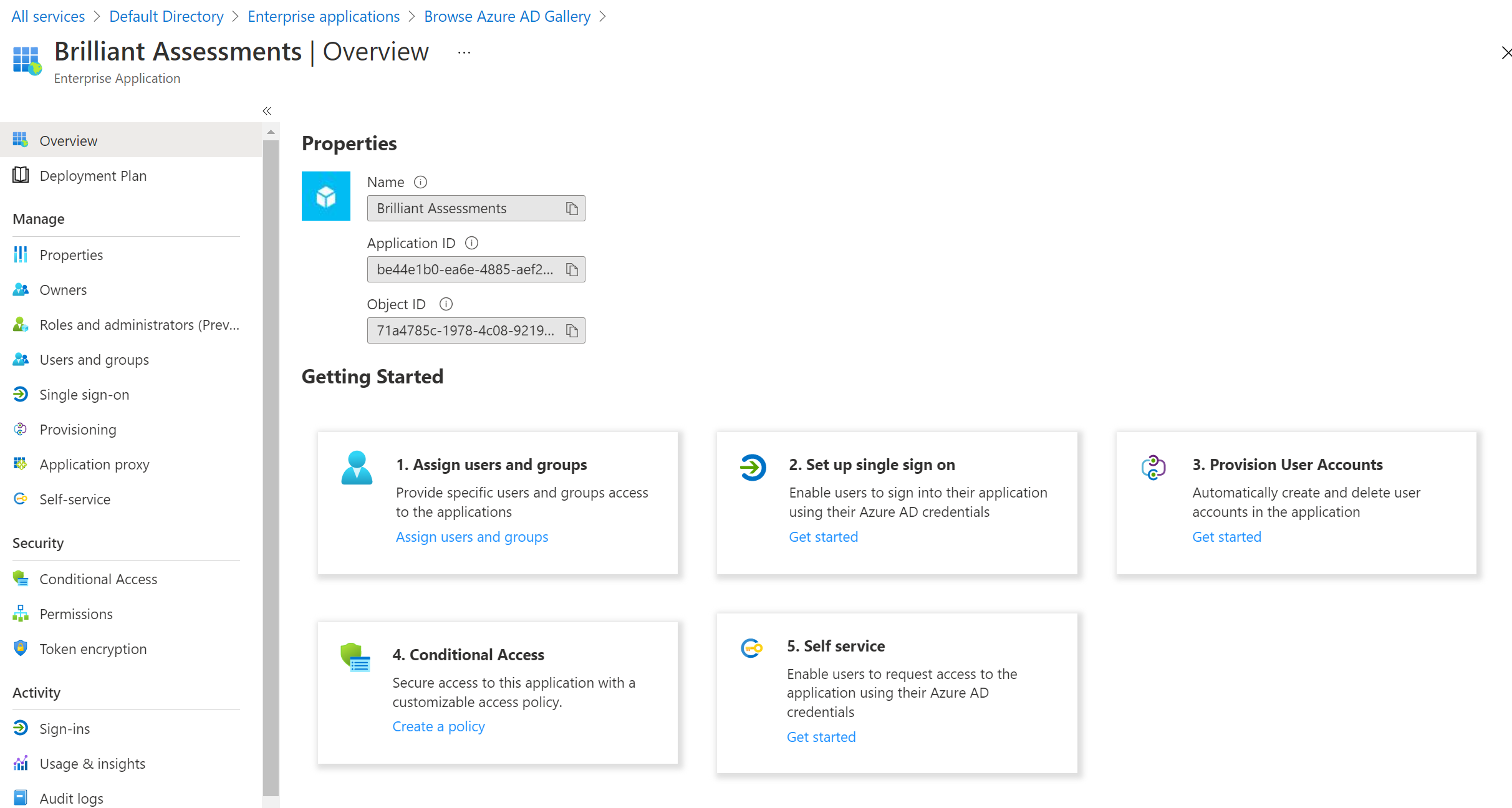 Once Azure has provisioned your application you are now ready to Setup Single Sign On

You may also wish to assign users or groups to this application, please see Azure AD Help if required

Click Single Sign On Get Started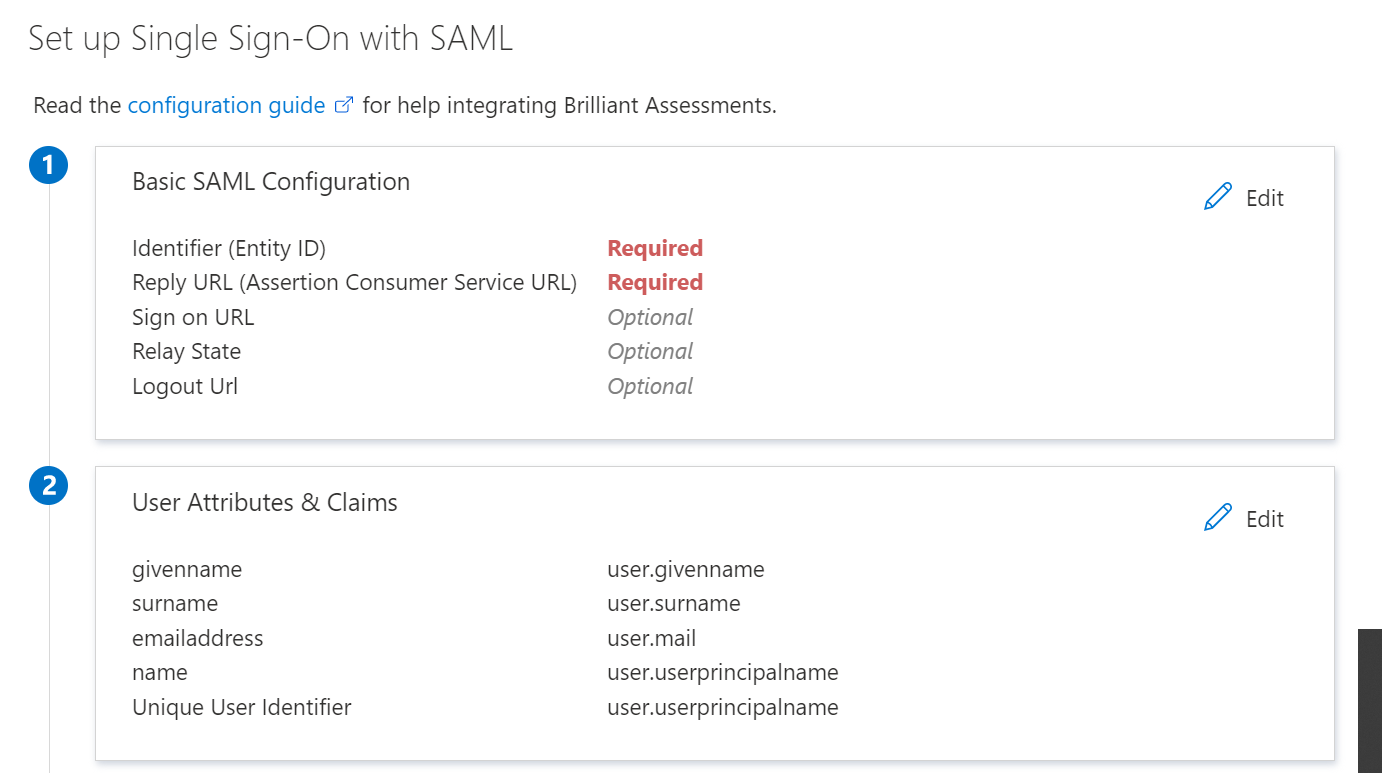 You are now presented with a version of the SAML configuration editor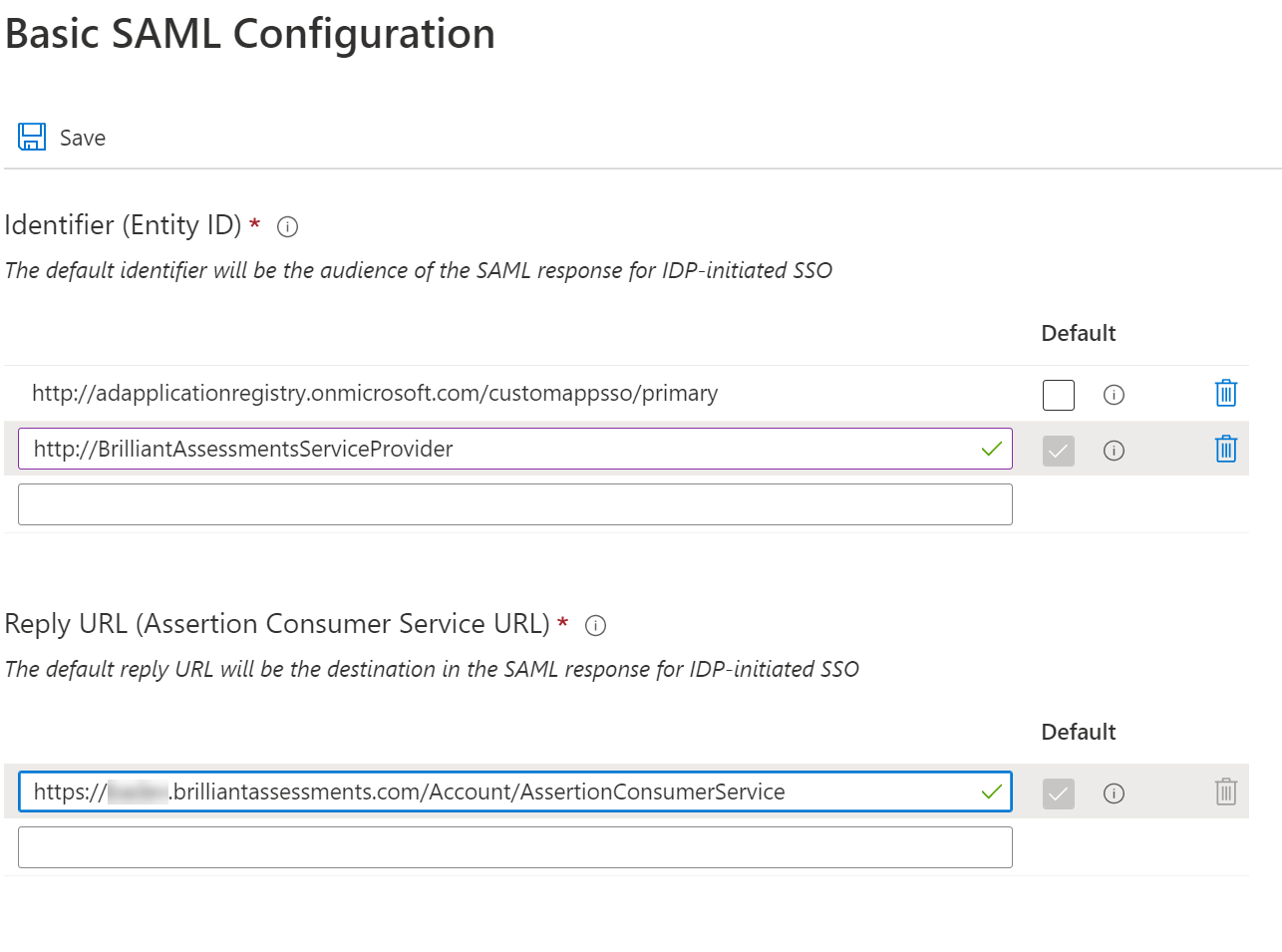 Scroll down to Section 3 – The SAML Signing Certificate.
Choose to download the Base64 version, we are going to upload that to your Tenant Settings on Brilliant Assessments to complete the secure link.

Next we are going to login to your Brilliant Assessments Dashboard and add these settings plus upload the Certificate from the above step.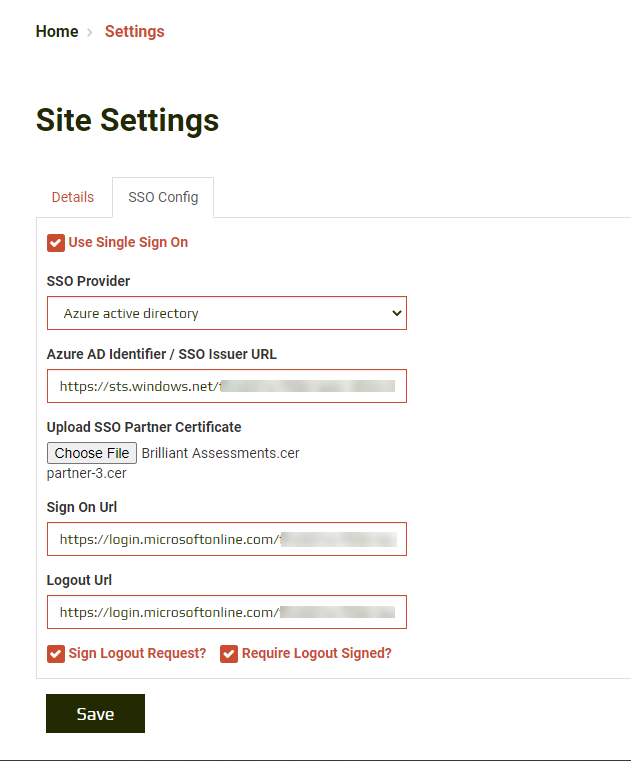 Login to Brilliant Assessments and choose Site Settings

Select SSO Config tab
Check Use Single Sign On
Copy the Azure AD Identifier to Azure AD Identifier / SSO Issuer URL
Upload your certificate from the step above
Copy the Sign on and Logout Urls
Check both Sign Logout Request and Require Logout Signed
Save

Return to Azure Portal and follow the Test routine.
To find Your Login URL, click on the Properties menu item in the left-hand panel, then copy the User Access URL.