Cohort Roles are only required and available when the Cohort Initiation Checkbox on the Settings Screen is selected. 
The Cohort Initiation functionality allows you to invite 'subjects' to initiate their own Cohort reporting, for example, for 360 Feedback Reports.  They can invite others to assess them, and the Cohort Reporting is used to produce the composite report.
Roles are used to specify how the respondents will be grouped within the cohort report.  For example, if you only want to distinguish your self and other team members, only two roles would be required.  But if you want the other respondents to be broken into, say, Manager, Peers, Subordinates; you would have 4 roles (including Your Self).
The Roles List is maintained through Lookup Lists function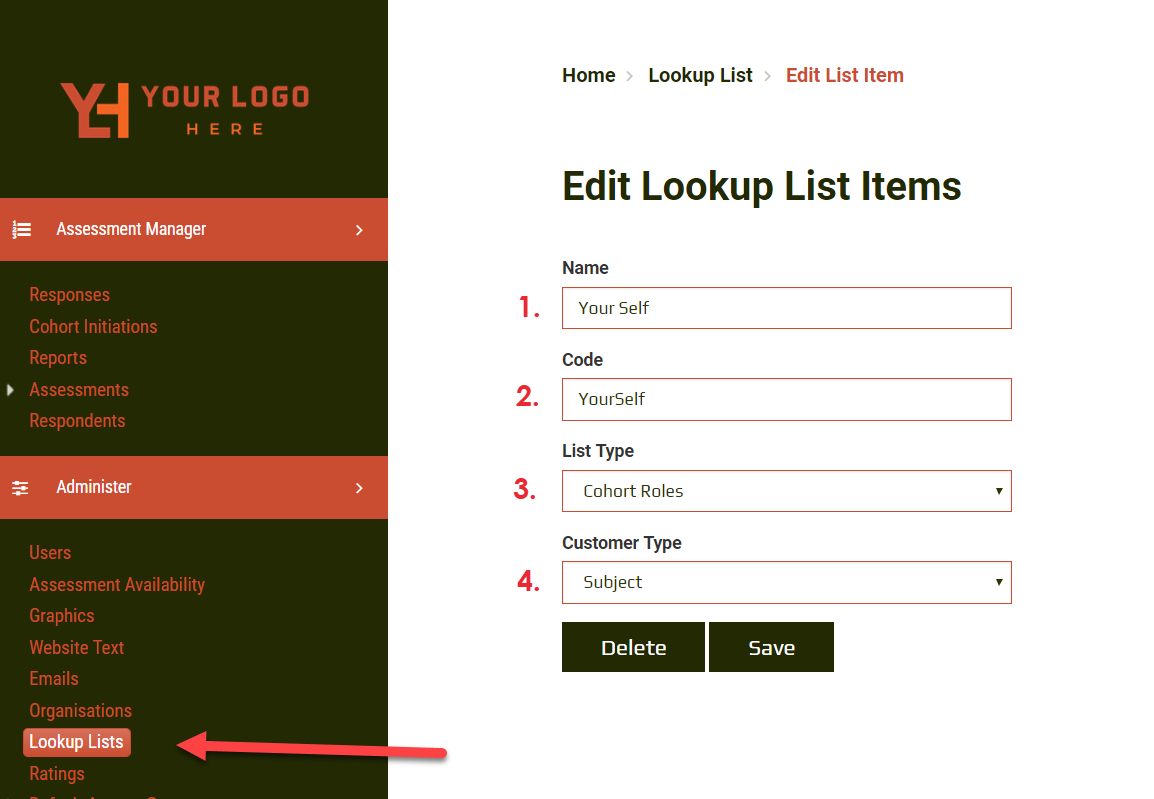 The name is used to Identify this record only.
The Code is used throughout the system as the identifier for responses from this role.  It is automatically transferred to the Report Identifier field on the Cohort Report. 

It cannot contain spaces.
To identify the subject of the report, there should be a code of "YourSelf".  
Typically the codes are "YourSelf" and "YourTeam" but the Team code is flexible.

The List Type should be Cohort Roles.
A Customer Type can be associated with the role, and this will be copied into the Response when it is created.  This allows a different Welcome email template to be used, depending on the role.